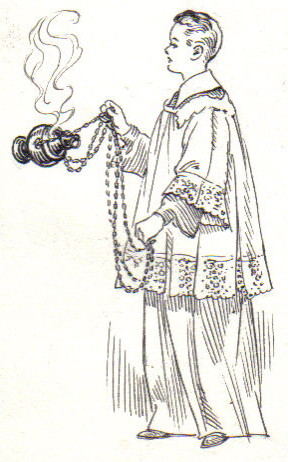 Saint Mark parish will be having two altar server training days in late May and early June. There will be two training sessions on each day – one training for senior servers (for junior servers only) and one training for apprentice servers (new servers).
The schedule is
Wednesday, May 31st

2-3 pm – senior server training
2:30-3 pm – apprentice server training

Saturday, June 10th

10:30-11:30 am – senior server training
11:30 am-12 pm – apprentice server training
Catholics of any age may be altar servers – there is NO upper age limit! To be an altar server, a person must be:
a baptized Catholic in good standing with the Church
a member of Saint Mark parish community
have received First Holy Communion
carry a desire to more deeply understand and serve at Mass
be willing to commit to regular ministry (at least twice monthly)
If you – or one of your children – are interested in learning more, please contact the parish office for more information.